At WGC, we are taking a proactive approach to corporate social responsibility (CSR) through: sustainability, education and our people.

Increasing our corporate social responsibility has been a welcome challenge, encouraging senior employees to take a direct approach. Part of our sustainability initiatives comes in the form of repurposing materials that may no longer be of use to WGC, yet recognising they prove beneficial and purposeful in another's daily life.

This February our Financial Director, Melanie Troaino, took on this approach directly, sponsoring an unused laptop from WGC to Ampthill Three-Legged Race (Ampthill) who support causes in The Gambia and local communities.

On behalf of WGC, Ampthill went on to contribute our laptop to Alieu Kujabi, a student at Royal Victoria Teaching Hospital, who is currently undertaking his first year of nursing training in Banjul.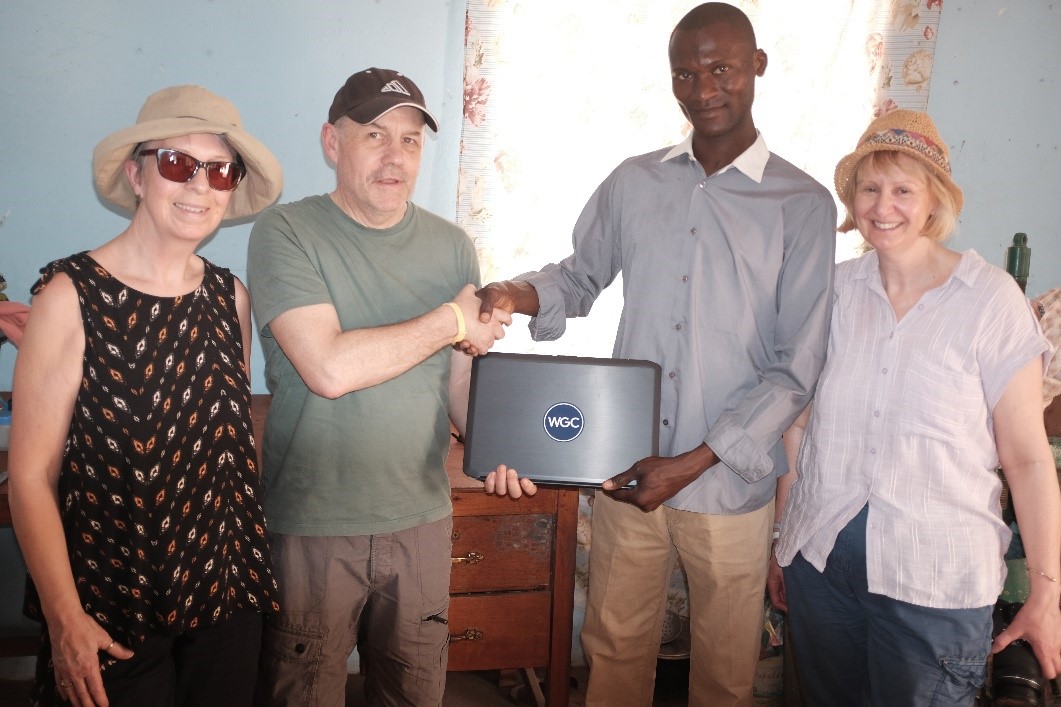 Photo caption: The Ampthill team gifting the laptop to Alieu Kubaji in February.

His nursing training, partly funded by Ampthill 3-Legged Race, does not include computing facilities due to limited funding. He was presented with the laptop February and expressed his delight as prior to receipt of the laptop, he was reliant on internet cafes and student laptops with limited timing to follow up on his studies and carry out his assignment work.

Participating in a 6-week practical assignment "up country", it was perfect timing and allowed him to document events and experiences with immediate effect. The laptop also proved useful for fellow students who partook in the assignment. As the only laptop available, fellow students were able to use it, typing handwritten notes drafted during their assignment.

Sharing his appreciation with Ampthill who, caught up with him after his assignment, Alieu expressed his gratitude stating; "I would like to thank and sincerely extend my appreciation to WGC for their generosity and kindness in providing me with the laptop. It will relieve me of the pressures previously experienced in finding a "spare" laptop for completion of assignments within required timescales".

Upcycling and repurposing materials which may no longer be of use to WGC but could make a direct substantial impact in someone's career and livelihood is something we as a company are conscious of.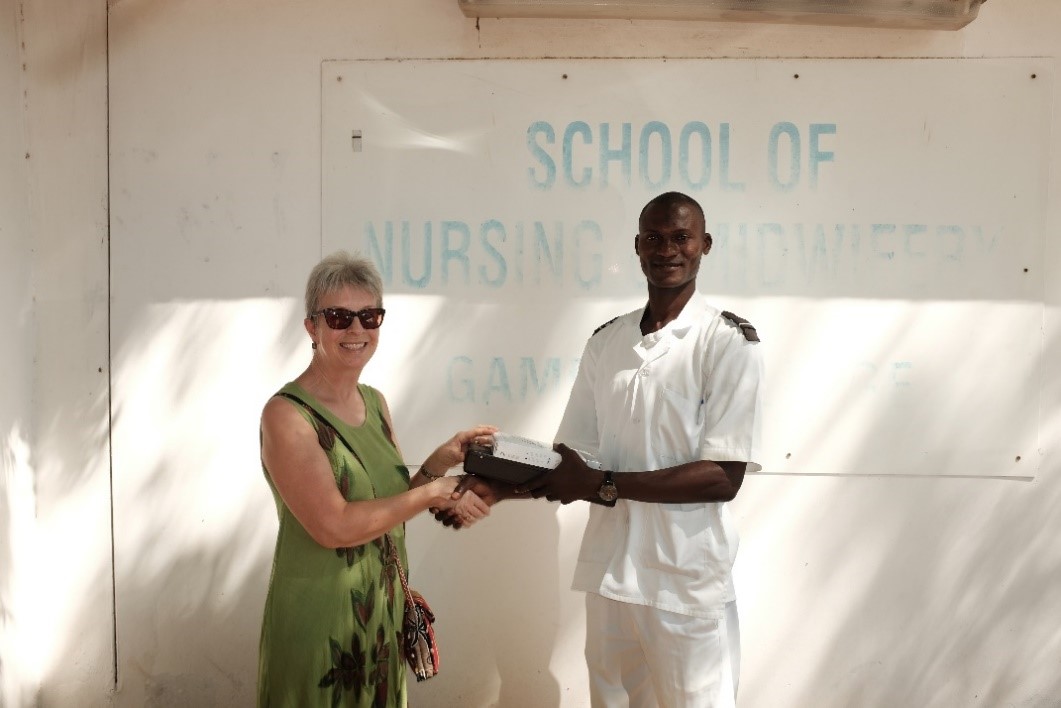 Photo caption: Following up with Alieu after returning from his 6-week assignment.

As a large employer, we recognise the impact that education has on individuals and we strongly encourage collaborations with individuals, charities and communities. WGC are proud to collaborate with schools and universities regionally and internationally providing IT equipment where possible that can be repurposed. This also includes training initiatives and work experience to enhance learning experiences, ensuring they make a direct positive impact to the beneficiaries daily lives. The gifting of our laptop in collaboration with Ampthill is a perfect example of how this approach was implemented with great effect.